Motivation to start
Akash Age Care Home provides accommodation to elder who are poor with space constraint and no helpers. A healthy environment with love and care is provided.
Akash Age Care Home has taken its present shape with the motto of "HELP EVER HURT NEVER".
Accommodation
Madurai Charitable Trust has its own premises. The building now consists of Ground Floor and First Floor with large well-lit and well-ventilated single/ double/ common Hall and a Lounge, Spacious dining hall, Kitchen, Ramp, Garden to make the Home user-friendly. Besides,there is ample sheltered walking space that for free movement, wheelchair facility, sit-outs over looking the Elephant Hills side and gardens, Library for reading, etc.

Facilities offered
Furnished accommodation available for 30 residents, vegetarian food, regular doctor visits , basic medical equipments

No of Residents
We accommodate both male and female residents. 30 residents were dated on 01.01.2020 with no mater of their religions. Number of residents varies from time to time.

Facilities at Akash age care home
Lord Ganesha & BabaTemple

Office Room

6 double cot bedrooms

Dormatory hall

Dining Hall

Kitchen Room

Toilets & Bath Rooms
Appeal
Akash age care home will thank the donors for funds for the successful running of the home.On the occasion of your Birthday, Wedding Day and other Family Functions, you can contribute as you wish:
Akash age care home invite contributions for the different schemes
| | | | |
| --- | --- | --- | --- |
| 1 | One Day Sponsor (Breakfast, Lunch, Tea, snacks & Dinner) (Birthday, Wedding Anniversary and other occasions) | Rs. 7,000 /- | US $ 100 |
| 2 | One Time Lunch | Rs. 3,000 /- | US $ 45 |
| 3 | Maintaining one Granny Per Month | Rs. 6,000 /- | US $ 90 |
| 4 | One Bag of Rice (100kg) per month | Rs. 5,000 /- | US $ 85 |
| 5 | Milk (per month) For Inmates | Rs. 11,000 /- | US $ 170 |
| 6 | Vegetable (approx) per month | Rs. 18,000 /- | US $ 260 |
ADOPTION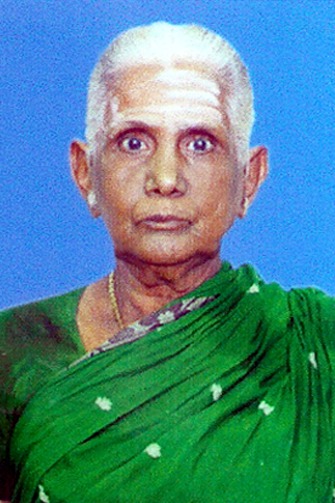 HELP THE AGED BY YOUR GENEROUS DONATIONS & SPONSORING PROGRAMMES
Brothers/Sisters,

Akash age care home started in September 2003 is run by Madurai Charitable trust. There are 30 orphan old people (both Male / Female) live happily in the home. They were given good shelter, hygienic surrounding, dresses and 3 meals a day by Trust at free of cost. Home is spiritually guided and inmates are given medical support for their healthy stay. It is run and maintained with the support of donation funds. So we kindly request you to join in this service. We need more support and strength individual efforts can make one old people feel safer, happier for their rest of living.

Adopt-A- Granny Programme
Please participate in "Adopt a Granny " by sponsoring a Granny by donating Rs.6,000/- (US $90 ) per month or Rs.72,000/- (US $ 1025 ) per year.

Sponsor-a-day Programme
Sponsoring a day's expenses at Akash Home by donating a sum of Rs.7,000/- (US $ 100) the donation may be sent to Madurai Charitable Trust.
Funding
NO GRANTS FROM THE GOVERNMENT.
Solely dependent on income from large hearted Donors.